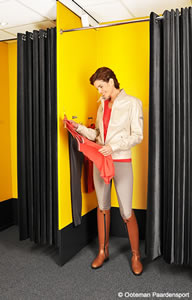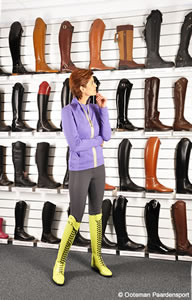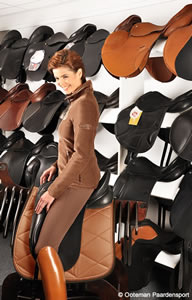 From summer 2012 we worked hard on the expansion and restyling of our Equestrian Store in Hoogkarspel. There is a section added, making that the area is enlarged with 100 m2! Also, the complete interior is restyled and the Equestrian Store is redecorated, to offer you even better service. Furthermore, the assortment is extended and the new, clear presentation creates even more shopping fun. You are welcome to visit our new Equestrian Store in Hoogkarspel.
More than forty five years ago Mr. Ooteman went with his then already extensive range of equine products along markets and competitions. The preference for equestrian sports grew into a family business, which is rightly the most extensive of the Netherlands. The experience gained in this sector is reflected in the structure of the equestrian store, the wide assortment, expertise and the selection of the area.
About Ooteman Equestrian
In January 1965, our company was founded by Mr. Ooteman with a work center at the Geldelozeweg in Hoorn. Mr. Ooteman started with repairing tools for working horses in North Holland and soon expanded the work to the traditional manufacturing, among other harnesses, rugs, (custom made) bridles, headcollars and stirrup leathers.
In 1967, Mr. Ooteman went for the first time to the cattle market in Purmerend and Schagen to sell the first equestrian items. Furthermore, there was sold ambulant on competitions, inspections and in riding schools and many saddles were made fit throughout the Netherlands. Thus, Mr. Ooteman has fitted several saddles for the horses in the stables of Palace Het Loo.
In 1970 the workplace moved to Westwoud. In 1983 the first sales truck was purchased. The collection of equestrian articles expanded over the years more and more into a complete product range.
After many years of ambulant sale, the company expanded in 1990 with an Equestrian Store located in Hoogkarspel. The collection was expanded and optimized further. Mr. and Mrs. Ooteman were running the company together, but some years later arose a real family business by the accession of his son and daughter. In 2001 the first webshop was built and in 2009 it was completely renovated. Currently the webshop is one of the most extensive in the world of Horse riding!
Today Ooteman Equestrian has become a dynamic company with one of the most leading collections in the Netherlands. Thus Ooteman Equestrian has a saddle fitting service, embroidery service, repair service, a webshop, an Equestrian Store, a sales truck and a saddlery. Service, expertise, personal attention, a good quality/price ratio and innovation are highly valued from the start!
See pictures below for the history of Ooteman Equestrian.